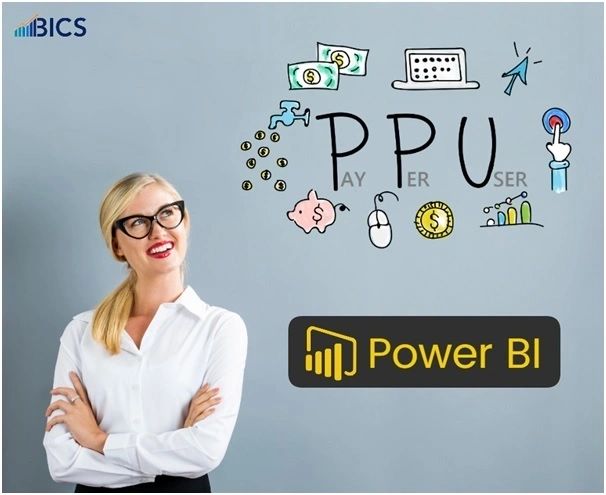 The New 'Premium Per User' Model – a Notch Above the Rest
If you use Power BI on a regular basis for your analytics, reports, and dashboards, you know how user-friendly and powerful it is. But if you are using the free or Pro version, you are not even close to harnessing the true potential of this amazing tool. What is the Premium Per User option for Power BI subscription and how you can benefit from it? Read on to find more. 
The Basics
For the uninitiated, here's a little pretext – Power BI basically can be used in a few different ways, beginning with the free desktop version that is pretty much for learners and small businesses that do not need to share reports.
The commercial, power-packed tool, however, starts with the 'Pro' version, which, as the name suggests, is for professional users that need to generate visualizations, create dashboards, and share reports within the organization. Finally, we have the Premium version that unlocks the full potential of Power BI. 
How the Premium version stands apart?
Besides features like mobile app access, report-sharing and API embeds that come with Pro, Premium has additional capabilities like Advanced AI and a sizeable model size limit! It also comes with a refresh rate of 48 refreshes per day, a considerable upgrade over the 8 per day limit of the Pro subscription.
The premium version can be purchased per capacity or on a 'per user' basis. 
What's the fuss about Premium Per User?
The Premium PerCapacity plan costs around 5000 USD currently and is recommended for large organizations with multiple users that leverage Power BI. Small to medium-scale enterprises that need to utilize the premium features without worrying about a lumpsum can get the per-user license. 
What's New
PPU offers much more flexibility in terms of options and pricing. You only pay per user and hence, have better control over the number of people accessing the tool. With only 20 USD per person, the plan can be significantly more cost-effective than per capacity plan, for smaller-sized businesses. 
Paginated Reports
A handy new feature is printer-friendly aka paginated reports. Despite the size of the tables, these reports format the data in a pixel-perfect manner that helps showcase the entire data in a table
All it takes is a one-time installation of Power BI Report Builder that lets you preview, share or print these
Advanced Dataflows
Enhanced computer engine and direct query making it easier to work on large datasets without having to import it over and over again
Advanced Artificial Intelligence with auto-machine learning, image, cognitive service, text, and other analysis
Additional features
The Model Size capacity of 100 GB is significantly higher than the 1 GB limit of Power BI Pro
Read/Write Connectivity for XMLA endpoint has been introduced
Maximum storage capacity of 100 TB
Using the Power BI Admin panel, you can control licenses and individual access levels to report-authors.With so many additional features, PPU is a power-packed subscription model for those looking for serious capabilities in their BI arsenal.